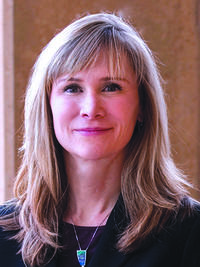 JENNIFER L. SKEEM is a psychologist who writes and teaches about the intersection between behavioral science and the justice system. Her research is designed to inform legal decision-making about people with emotional and behavioral problems. Specific topics include improving outcomes for justice-involved people with mental illness, understanding psychopathic personality disorder and promoting prosocial behavior among juveniles at high risk for violence. Professor Skeem's current work addresses a recent surge of interest in the use of risk assessment to inform criminal sentencing—including how this practice may affect racial and economic disparities in imprisonment.
Professor Skeem is an author of about 120 articles and chapters and editor of two books—including Applying Social Science to Reduce Violent Offending, which won the American Psychological Association Division 41 Book Award for Outstanding Scholarship in Psychology and Law. She is past President of the American Psychology-Law Society and member of the John D. and Catherine T. MacArthur Foundation Research Network on Mandated Community Treatment. She has served on advisory boards for the Council of State Governments Justice Center, US Administrative Office of the Courts and US Sentencing Commission. Prior to arriving at Berkeley in 2014, she was a member of the faculty at the University of California, Irvine.
Learn more at the Risk Resilience lab website.
Office:  Haviland Hall 202
Phone:  (510) 642-0766
Email:  jenskeem@berkeley.edu
Research / Expertise
Behavioral Health and Prevention/Intervention
Community, Organizational and Policy Development