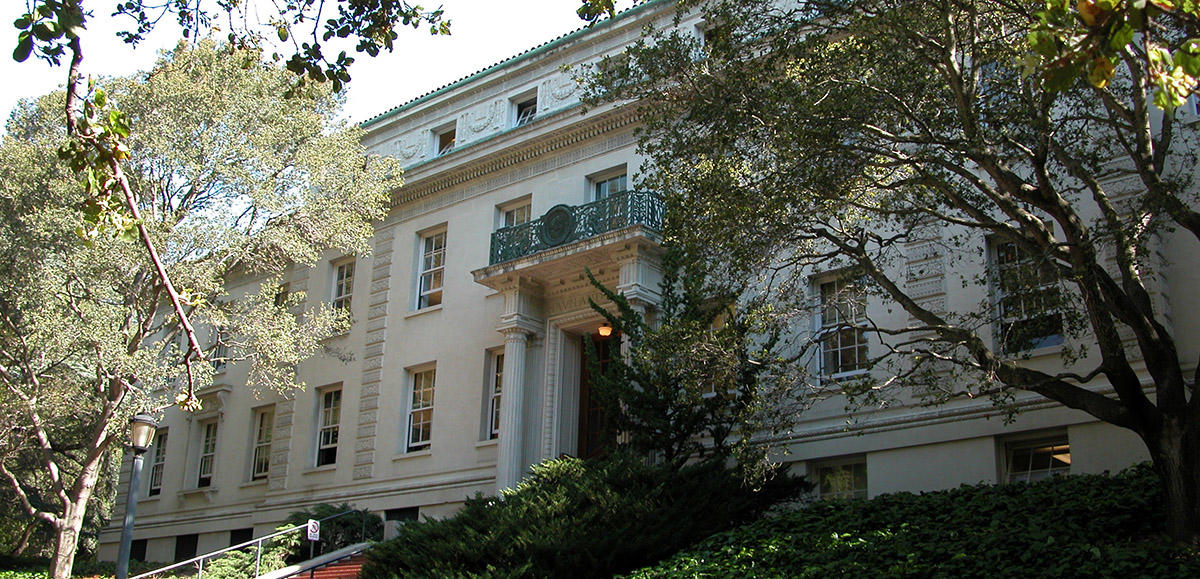 Haviland Hall, located on the central north end of campus, has been the home of the School of Social Welfare since 1963. Most Social Welfare classes, along with administrative, research, and faculty offices, and the Social Research Library, are located in Haviland.
Learn more about the history of Haviland Hall.
Building Hours and Accessibility
The building is generally open during the week from about 7am until after the last evening class dismisses.
The Commons on the first floor serves as a student lounge area and is available to all from  9am - 4pm, Monday - Friday.
Space in Haviland Hall can be reserved for faculty, staff, student, and organizational use through the School of Social Welfare. Learn more about reservations.
Building hours and access may be restricted on weekends and between sessions.
No one should be in the building after 9pm without permission.
Haviland Hall is wheelchair-accessible from the northwest entrance (closest to Hearst Avenue) on the basement level.
Land Acknowledgment
We recognize that Berkeley sits on the territory of Huichin, the ancestral and unceded land of the Chochenyo Ohlone, the successors of the historic and sovereign Verona Band of Alameda County. This land was and continues to be of great importance to the Ohlone people. We recognize that every member of the Berkeley community has, and continues to benefit from the use and occupation of this land, since the institution's founding in 1868. Consistent with our values of community and diversity, we have a responsibility to acknowledge and make visible the university's relationship to Native peoples. By offering this Land Acknowledgement, we affirm Indigenous sovereignty and will work to hold University of California, Berkeley more accountable to the needs of American Indian and Indigenous people.
This acknowledgement was co-created with the Muwekma Ohlone Tribe and Native American Student Development.