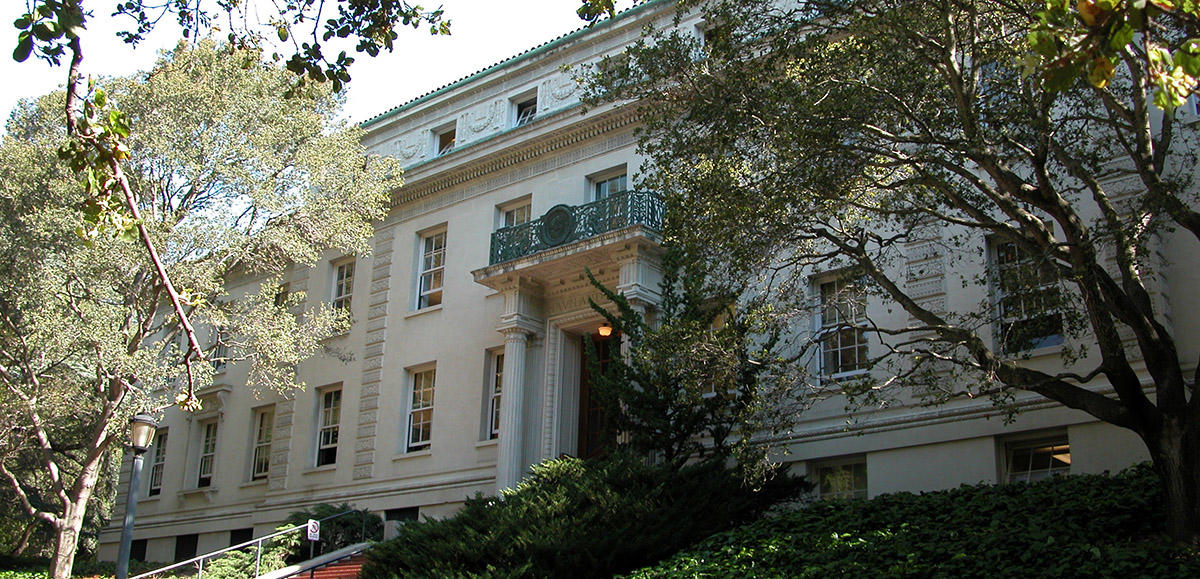 Haviland Hall, located on the central north end of campus, has been the home of the School of Social Welfare since 1963. Most Social Welfare classes, along with administrative, research, and faculty offices, and the Social Research Library, are located in Haviland.
Learn more about the history of Haviland Hall.
Building Hours and Accessibility
The building is generally open during the week from about 7:30 a.m. until after the last evening class dismisses.
The Commons Room on the first floor serves as a student lounge area and is available to all from  8:00 a.m. to 5:00 p.m., Monday through Friday.
Building hours and access may be restricted on weekends and between sessions.
No one should be in the building after 9:00 p.m. without permission.
Haviland Hall is wheelchair-accessible from the northwest entrance (closest to Hearst Avenue) on the basement level.