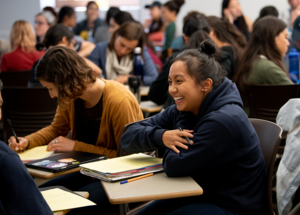 Berkeley Social welfare is honored to announce a gift of $250,000 to establish an endowed fellowship for MSW students, particularly students specializing in mental health.
The donors — an MSW alum from the class of 1979 and her husband — have made gifts to Berkeley Social Welfare for over 30 years.
Veronica Alexander, Assistant Dean of Development and External Relations, says "we are deeply grateful to these donors for their ongoing support of students and their dedication to social welfare values. With so many students in need of aid, their generosity could not come at a better time and an endowed fellowship will help students for many years to come."