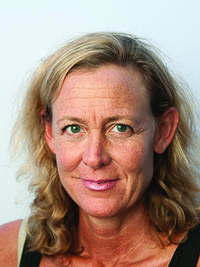 Professor Susan Stone, the Catherine Mary and Eileen Clare Hutto Chair for Social Services in Public Education, has been selected for induction into the American Academy of Social Work and Social Welfare. The AASWSW is an honorific society of distinguished scholars and practitioners dedicated to achieving excellence in the field of social work and social welfare through high-impact work that advances social good.
Professor Stone's formal induction ceremony will take place on January 17 during the SSWR conference in Washington, DC.  She joins a long list of Berkeley Social Welfare faculty members who are AASWSW fellows:
Michael J. Austin 
Jill Duerr Berrick 
Jeffrey L. Edleson 
Neil Gilbert 
James Midgley
Andrew E. Scharlach
Steven P. Segal
We extend our warmest congratulations to Dr. Stone!