A promising young alum has been lost to COVID-19. Here is Dean Linda Burton's message to the school community on the loss of Sarah Roncskevitz (BA '17 MSW '19).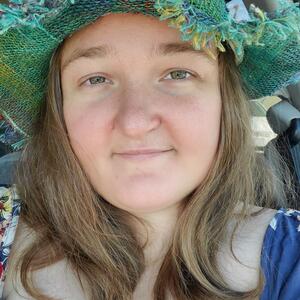 Dear Haviland Community,
We learned the heartbreaking news that Sarah Roncskevitz, a graduate of our MSW class of 2019, passed away this weekend of complications due to COVID-19. She leaves behind two young children, a fiance, and a grieving family.
Sarah was a medical social worker in the emergency room at Kaiser and may contracted COVID-19 at her workplace. This is a sobering reminder of the great courage and dedication that social workers bring to work every day.
Sarah overcame many obstacles on her path to completing her education and pursuing a career helping others. She graduated before my arrival here as dean, but she touched the lives of faculty members and students around her. In the words of Field Consultant Jennifer Jackson: "Early on, Sarah's work epitomized the mix of talent, skill, knowledge and promotion of equity and justice that mark an experienced social worker. She overcame great obstacles to pursue her career in social work, many benefitted from her advocacy and open-hearted, skillful practice. She had a well of compassion and a practice wisdom beyond her years." Sarah's field instructor Jane Tran remembers "Her personality radiated warmth and generosity toward any one she came in contact with. Her passing is an enormous loss to our community and I will miss her smile so much."
Our thoughts are with her family in their grief. A GoFundMe has been established, and we will share information about a memorial as it becomes available.
This loss comes when the world is already full of distressing news, and I would like to remind you of support resources across campus. Students may visit the well-being resources section of the Associate Vice Chancellor and Dean of Students' website for information about holistic wellness resources at Berkeley.
For those who may need mental health support, campus counselors can be reached by calling Counseling and Psychological Services at (510) 642-9494 during regular business hours. For after-hours and weekend support, call the 24/7 line at (855) 817-5667. Staff and faculty should contact the Employee Assistance Program if they are in need of support.
Yours in shared sadness,
Dean Burton