Sunday, October 17, 2021 marked the induction ceremony for the California Social Work Hall of Distinction, which recognizes individuals who have made outstanding contributions to social work and social welfare in California.
This year's inductees were:
Gary Bess
Chia-Chia Chien
Bart Grossman
E Jane Middleton
Virginia Rondero Hernandez
Janlee Wong
Lillian Matsumoto
It is a testament to the reach of our program that three of the six inductees had a connection to Berkeley Social Welfare.
Bart Grossman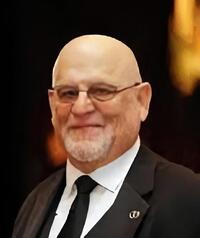 Bart Grossman led the Field Education program from 1981 until 2011. He also helped to found the Bay Area Social Services Consortium (BASSC), and he helped to envision, wrote the grant to fund, and served as the inaugural director of CalSWEC. Prior to the founding of CalSWEC in 1990, the child welfare workforce faced severe workforce shortages; 19 of the 58 counties had no social worker at all. As the first CalSWEC director, Dr. Grossman established the funding and initiated the close working relationships between the California Department of Social Services (CDSS), all 58 counties, and all of the established
California schools of social work that are now known as the Title IV-E Child Welfare Training Program. Since then, CalSWEC's work has had the enduring impact of producing over 8,700 BSW and MSW graduates trained for and committed to child welfare work, 48% have bilingual capacity in a language other than English, 68% identify as racial or ethnic minorities, and over 60-70% persist in employment beyond 3.5 years. As a result of Dr. Grossman's vision and formidable convening and implementation skills, the qualified work force has since doubled and 55 of 58 counties in California now employ MSW-level employees. 
During Dr. Grossman's tenure as the Director of Field Education at this School, he also created and implemented a national model for field education. His vision was to organize field education into a cohort model, where MSW students with similar interests were matched to a full-time field faculty member for both of their graduate student years. This model had a positive impact on the education of over 6,500 MSW students. Through Dr. Grossman's work as a consultant to other field education programs and as a founding member of the North American Network of Field Education Directors, this model has been replicated throughout the state and country.
From 2002 to the present, Dr. Grossman has also served as academic advisor to Help for Children, a global charity that has made grants totaling $10M to over 50 California agencies for the prevention and treatment of child abuse.
Virginia Rondero Hernandez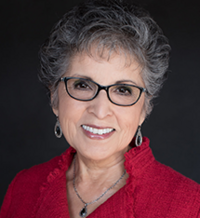 Virginia Rondero Hernandez's early career included clinical, medical, and school social work practice as well as leadership of the Children's Transplant Association (Austin, TX) and Solano County Head Start. Her academic career began at CSU Fresno, where she conducted research into childhood health disparities and illnesses in the San Joaquin Valley. She went on to become chair of CSU Fresno's Social Work Education department and director of Central California Social Work Education, Research, and Training Center. Dr. Rondero Hernandez also served as principal investigator for CSU Fresno's Title IV-E child welfare stipend program, the mental health services stipend program, and the Central California and Bay Area Regional Training Academies.
She became executive director of CalSWEC in 2016, leading implementation of the strategic plan and overseeing revisions to statewide child welfare training programs and implementation of two training programs until her retirement in 2019.
Lillian Iida Matsumoto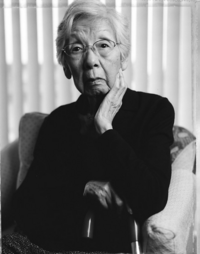 Lillian Iida Matsumoto was honored with a legacy award for her work with Japanese orphans at Manzanar while interned there herself during WWII. She graduated from UC Berkeley in 1933 and was initially barred from graduate studies on the basis of race. She appealed the decision and went on to become the first Japanese American graduate of the Social Welfare certificate program in 1935. When Executive Order 9066 — ordering the internment of persons of Japanese descent on the west coast of the US — was signed, Matsumoto was director of a home for Japanese American children in Los Angeles. She advocated for Japanese children in institutional homes to be placed together, then directed the Children's Village in Manzanar until September 1944. She also provided social work services to other internees. After the war she adopted one of the children who had been in her care at Manzanar. She went on to work as a librarian at UC Berkeley and passed away in 2014 at the age of 101.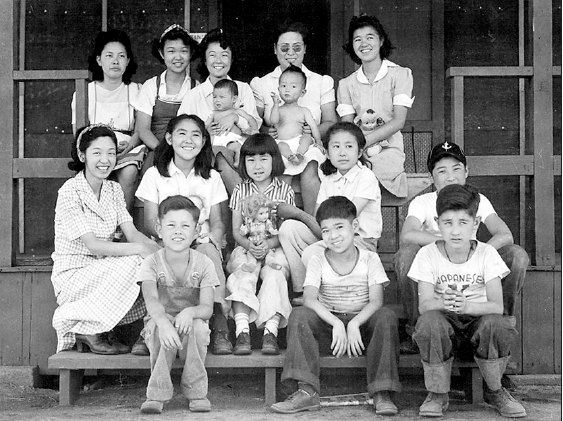 We extend our warmest congratulations to the honorees. We thank them for their lifelong dedication to social welfare values and their many contributions to the common good.