Thirteenth Annual Social Justice Symposium
The Social Justice Symposium (SJS) is a student-organized event that serves as space for the community to meet and discuss social justice work in the Bay Area.
Saturday, January 26, 2019
9:00 am to 2:30 pm. 
Location
Martin Luther King Jr. Middle School, 1781 Rose St., Berkeley, CA
Schedule
This year, our keynote speaker is George Galvis. Galvis holds both a Bachelor of Arts in Ethnic Studies and a Master's in City Planning from UC Berkeley where he was a Ronald E. McNair Scholar and Public Policy & International Affairs (PPIA) Fellow. Galvis is the co-founder and executive director of Communities United for Restorative Youth Justice (CURYJ, pronounced courage). Galvis advocates for at-risk youth, prisoners and formerly imprisoned individuals with children. He has led statewide advocacy efforts to transform punitive school and juvenile justice policies that disparately impact youth of color and has developed traditional rites of passage programs as healthy alternatives to gang violence.
9:00 — Doors open/Registration
Workshops
Keynote Address
FREE LUNCH
Workshops
Tickets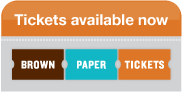 Sponsors
A special thanks to UC Berkeley faculty for providing donations for this year's symposium, and to the following sponsors: