Our Team
---
Adrian Aguilera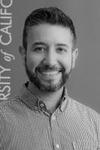 Adrian Aguilera, Ph.D., is the Director of the Latinx Center of Excellence in Behavioral Health (LCOEBH), Director of the Digital Health Equity and Access Lab (dHEAL), and associate professor at the School of Social Welfare. Dr. Aguilera's current research interests focus on utilizing digital health and mobile technologies to improve health and mental healthcare of low-income and ethnic minority populations, with a focus on Latino and Spanish speaking populations. He is also interested in understanding how culture and socioeconomic status influence mental health and mental health treatment.  
Luna Calderon (she, her, ella)

Luna Calderon, LCSW is a lecturer and the Training consultant for the Latinx Center of Excellence in Behavioral Health. Calderon is an alum of the School of Social Welfare. After graduating in 1987, she worked in county settings and community-based settings in the Bay Area. She served as the clinical services manager for San Mateo County Behavioral Health and Recovery Services, where she oversaw five outpatient child and youth-focused outpatient behavioral health clinics.  Calderon began teaching at the SSW in 2012.  In 2014 she re-established the Intercambio Program, now known as Sin Fronteras. In July 2017 she became the  founding director of the  Latinx Center of Excellence in Behavioral Health. She is passionate about teaching and training; she currently teaches Substance Use, Solution-Focused Brief Therapy, Narrative Therapy, and a Latinx Leadership seminar. As bilingual/bicultural Latina, Calderon is committed to bringing wellness and recovery tools to people of color and the LGBTQQ communities. 
E. Maxwell Davis
E. Maxwell Davis, PhD directs evaluation activities for the Latinx Center of Excellence in Behavioral Health. Dr. Davis is the Director of the Integrated Behavioral Health Program at Berkeley Social Welfare's California Social Education Center. She directs the statewide Mental Health Services Act Stipend Program for MSW students and the San Francisco Bay Area Integrated Behavioral Health MSW Stipend Program. Dr. Davis' work has long focused on addressing health disparities through research, policy, and practice. Her workforce development projects continue her efforts to help social workers better meet the health and behavioral health care needs of marginalized and underserved communities. Dr. Davis earned her B.A. in Women's Studies from Smith College, her M.S. in Social Administration from Case Western Reserve University, her Ph.D. in Social Work from the University of Southern California, and completed an NIMH postdoctoral fellowship in Mental Health Services for People Living with HIV/AIDS at UCLA.
Caroline Figueroa
Caroline Figueroa, MD Ph.D., is a Postdoctoral Scholar at UC Berkeley School of Social Welfare. She obtained her MD degree and Ph.D. degree at the University of Amsterdam in the Netherlands. Her Ph.D. research took place at the University of Amsterdam and at the University of Oxford, where she studied cognitive and neurobiological vulnerability factors for recurrence of depression in patients remitted from Major Depressive Disorder. Dr. Figueroa currently studies digital interventions for mental health, with an emphasis on developing cutting-edge innovations for underserved populations. She is involved in the analysis, testing, and implementation of digital applications for depression and diabetes in ethnic minority patients with a focus on Latinx patients. Her interests include the use of machine learning to improve these interventions and using conversational agents (chatbots) to help people become more physically active. Through these innovative projects, she hopes to contribute to improving the impact and efficacy of digital interventions for Latinx communities. At the Latinx Center of Excellence in Behavioral Health, she provides mentoring and assistance with writing and research to undergraduate and graduate students, to help Latinx students progress in their academic careers.
Lissette Flores (she, her, ella)

Lissette Flores, MPH, is the Associate Director for the Latinx Center of Excellence in Behavioral Health. In her role, she is responsible for setting up the infrastructure to advance the Center's mission of recruiting, training and supporting Latinx MSW and Ph.D. students committed to meeting the behavioral health needs of Latinx communities. A Berkeley Social Welfare alumni, Flores is thrilled to be supporting Latinx students working towards their graduate degrees. Prior to coming to Berkeley, she worked in the nonprofit and community college sectors building college access, internship and civic engagement programs from the ground up.
Jessica Martin Gonzalez (she, her, ella)
Jessica Martin Gonzalez is the Program Coordinator for the Latinx Center of Excellence in Behavioral Health. She coordinates LCOE's sponsored events and programs to

support undergraduate and graduate Latinx students. Prior to joining Berkeley, she worked with immigrant Latinx and Indigenous Mayan communities seeking humanitarian immigration relief in the United States. She also worked at a local non-profit increasing academic and employment opportunities for Oakland youth.  This experience strengthened her passion to create equitable educational opportunities for underrepresented students. Jessica hopes to contribute to the success of all LCOEBH Scholars. She earned a BA in Political Economy at UC Berkeley. She also attended the Pontificia Universidad Católica de Chile as part of an exchange program during her undergraduate studies.
Kurt C. Organista
Kurt Organista, Ph.D., is a professor at the School of Social Welfare where his focus is on Latino psychosocial and health problems. He teaches courses on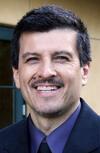 stress and coping psychopathology, race/ethnic relations and social welfare and social work practice with Latino populations. He conducts research in the area of HIV prevention with Latino migrant laborers, is editor of HIV Prevention with Latinos: Theory, research and practice published in 2012 by Oxford University Press, and author of Solving Latino psychosocial and health problems: Theory, practice, and populations, published in 2007 by John Wiley and Sons, Inc. He serves on the senior editorial board of the American Journal of Community Psychology and on the editorial boards of the Hispanic Journal of the Behavioral Sciences and the Journal of Ethnic and Cultural Diversity in Social Work. From 2004 to 2008, Dr. Organista was appointed to the Office of AIDS Research Advisory Council at the National Institutes of Health, and from 2010 to 2015 he was PI of a federal R01 grant from the NIAAA to develop and test a structural environmental model of alcohol-related HIV risk in Latino migrant day laborers in the San Francisco Bay Area. From 2009 to 2019, Dr. Organista served as a trustee of the San Francisco Foundation. He currently serves as a trustee of the Latino Community Foundation.
Affiliate Faculty
---
Hector P. Rodiguez
Dr. Hector P. Rodriguez is the Kaiser Permanente Endowed Professor of Health Policy and Management, Director of the California Initiative for Health Equity &

Action, and Director of the Center for Healthcare Organizational and Innovation Research at the University of California, Berkeley. He is an expert in organizational analysis and performance management in health care organizations and public health systems. Prior to his academic career, he was a management consultant for The Permanente Medical Group where he worked with leaders and clinicians in Northern California to implement primary care practice redesign and evaluate their impact on patient care. He has over 100 peer-reviewed publications, including key articles focused on measuring and improving patients' experiences of care, health care disparities, teamwork, and multilevel organizational analyses. Dr. Rodriguez is an elected member of the National Academy of Medicine and a recipient of the John D. Thompson Investigator Award from the Association of University Programs in Health Administration.
Advisory Board Members
---
Alex Quintanilla, LCSW 
Fuerte at UCSF Child Adolescent Services
Healthcare for the Homeless at Alameda county 
Fun Fact: Alex es un salvadoreño who is a Science Fiction nerd, trains in Muay Thai and Jiu Jitsu, enjoys cycling, running, swimming, and is into functional fitness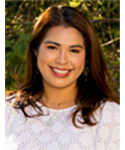 Alicia Gonzalez
Second Year MSW Student Representative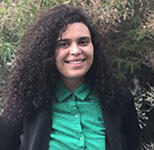 Claudette Mestayer, LCSW 
Therapy with Claudette (Private Practice of Claudette Mestayer, LCSW)
Deborah Lee Torres, LCSW
Representing American Red Cross (Volunteer) and retiree of San Mateo County Behavioral Health & Recovery Services
Fun Fact:  Started to learn the guitar after always wanting to play this instrument.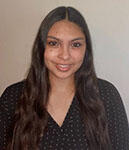 Evelyn Perez
First Year MSW Student Representative
Heather Ladov, LCSW
La Clínica de la Raza, Casa del Sol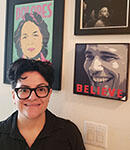 Nina Moreno, PhD
Safe Passages
Fun Fact:  I am obsessed with beautiful beaches!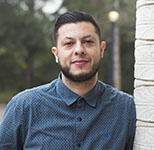 Omar Pimentel, LCSW
Instituto Familiar de la Raza
Roadmap To Peace Initiative
More coming soon!