First Year Scholars
Luis Alvarez is a first-year MSW graduate student specializing in Strengthening Children, Youth, and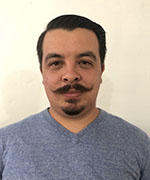 Families. Luis is a first-generation graduate student born and raised in Oakland, California. His professional goal is to provide holistic and culturally sensitive mental health services to underserved Latinx populations in his community of East Oakland. His interest in mental health began during his time working as a Registered Behavior Technician, providing therapy to children that have Autism. Realizing his desire to learn more about child psychology, Luis pursued a Master of Arts in Infant Mental Health at Mills College. During his program, he completed a one-year internship at Casa De Sol providing behavioral health services for Spanish speaking residents of Alameda County. He hopes that his continued education and his foundational knowledge will help shape his capacity to support and assist individuals in his community. Luis's first-year internship placement in the MSW program will be at Safe Passages, providing Life Coaching to youth and young adults involved in Alameda County. In his spare time, Luis enjoys spending time with family and friends and enjoys traveling and Camping.
Quetzalli Rocha was born and raised in Oxnard, California. Her father immigrated from Durango,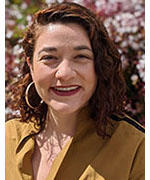 Mexico and her mother is from Chicago. Together her parents co-founded a community-based family literacy center, serving farmworker families in Oxnard. Her parents are her inspiration and their dedication to the Latinx community has influenced her throughout her life and ultimately led her to pursue a Masters in Social Welfare. Quetzalli received her BA in Social Work from Humboldt State University. She went on to work with undocumented workers who had wage and discrimination violations in Queens, New York. She moved to the Bay Area and worked as a legal advocate with survivors of domestic violence, helping survivors obtain protection orders and navigate the family and criminal court process. She is interested in the intersection of gender-based violence and immigrant rights work. Her concentration is Strengthening Organizations and Communities and her field placement is at Safe Passages in Oakland. Quetzalli hopes to engage in policy work that impacts Latinx immigrants and communities of color while building culturally responsive programs to serve community needs.
Alexander De Jesus Chavarria is a first-year graduate student from Los Angeles in the Advancing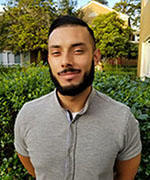 Health and Well-Being Across the Adult Lifespan track. As the son of Nicaraguan refugees, he completed his undergrad at San Francisco State University in History and Latina/o Studies in 2016. Alexander's interest in behavioral health stemmed as a result of working with Latinx migrants who suffered from migration-related health issues at Clinica Martin Baró. Alexander also previously worked with Dr. Aguilera's DIAMANTE Study, where he assisted in creating positive changes in physical activity and mood management in vulnerable populations suffering from comorbid Type II Diabetes and Depression. Currently, he works at the City College of San Francisco where he does equity work and mentors students of color. As a future Licensed Clinical Social Worker, he hopes to provide direct behavioral health services to Latinx and other marginalized populations after receiving his MSW degree.
Marcela de Lira Astorga is a first-year Master of Social Welfare student in the Strengthening
Children, Youth, and Families concentration program and first-generation student. Marcela was born and raised in Torreon, Mexico, into the modest means of an indigenous family, whose patriarch was gentle, gay, and alcoholic. Her autodidact yet uneducated mother was an inspirational force in her professional ambitions as she continually encouraged her intellectual growth, schooling and achievements. Marcela is a mother of three children; 22,19 and a three years old. In the last 20 years, she has worked as a Community Health Worker (CHW) and as a teacher's assistant in the areas of service, leadership, and research. Marcela will utilize her background as a CHW and the skills she has learned at her current placement at La Clinica de La Raza in Oakland, CA. Coming from a heritage of curanderas (healers), Marcela would like to find means to further develop her social work skills through the disciplines of social science and psychology. She is excited to bring her maturity and passion to Berkeley's MSW program and obtain her LCSW and serve Latinx communities. When Marcela is not studying or at her internship, she enjoys sewing, reading, and spending time with her husband and daughter.
Sammy Garcia is a first year Master of Social Welfare student.
Momo Gomes is a first-generation college student who graduated from UC Berkeley in 2019 and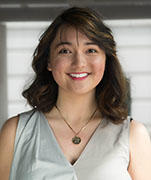 was a former mentee in the Latinx Center of Excellence. She earned a Bachelor of Arts in psychology and social welfare and a minor in Global Poverty and Practice, where she focused her field work on immigrant and refugee education, resettlement, and identity. In her undergraduate career, Momo created an education company called TOKIHA with her best friend and traveled internationally to teach over the summer. With her passion for education, Momo also served in AmeriCorps as a newcomer assistant at Oakland International High School to continue her work with the refugee and immigrant community. True to the Berkeley spirit, Momo was involved in political activism regarding the occupation of Okinawa and criminal justice reform as she helped facilitate peer counseling circles with formerly incarcerated adolescents at the Restorative Justice Center for Oakland Youth. Her hobbies include volunteering at her local hospital, running, painting, and laughing endlessly while watching old videos with friends. Being multiracial and surrounded by incredibly strong women her whole life has helped shape her perspective to be justice-seeking and tender. Momo is pursuing an MSW degree with the SCYF specialization, PPS credential, and Latinx certificate.
Elvia Gutierrez is a first year MSW student in the Strengthening Children, Youth, and Families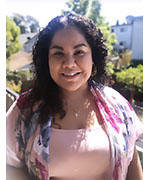 concentration. She was born and raised in Stockton, California, and moved to the Bay Area to pursue her studies. She graduated with a B.A. in Psychology from San Francisco State, and has spent the last four years working within non-profits providing safe housing to women who have experienced domestic violence; and working within the perinatal services program at La Clinica de La Raza. In her current position, she is primarily working with recently arrived, monolingual Spanish Speakers. She strives to help her patients work through complex traumas and eliminate acute risk. She is also working with UCSF on their SOLARS research study examining the effects of stress, anxiety, and racism on pregnancies within the Latinx and African American communities. As a first-generation Chicana, whose parents migrated from Mexico, she is extremely devoted to working within the Latinx community. She strives to end the stigma regarding mental health services; and to provide the necessary support to ostracized groups such as immigrants and people of color. On her free time, she enjoys spending time with friends and family, writing poetry, and traveling.
Evelyn Perez is a first generation and first year graduate student with a concentration in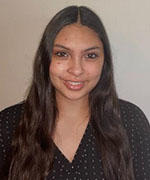 Strengthening Organizations and Communities. Evelyn will be applying her foundational coursework with La Familia where she will continue growing her knowledge in program development and implementation that aim to provide resources to Latinx families and justice-involved individuals to empower them in reaching self-sufficiency.  Evelyn was raised in Los Angeles, California and has been working with Latinx communities since 2017 after graduating from UC Berkeley with a double major in Legal Studies and Sociology. Evelyn has experience working with a variety of populations that face a multitude of barriers and she aims to continue dismantling any and all barriers Latinx individuals and justice involved individuals face by developing, evaluating, and implementing programs in communities in need. Evelyn is passionate about reaching diversity and equity where society values differences and empowers every individual to become the best version of themselves.
Kiara Sofia Quintanar is a first year Master of Social Welfare student.
Karelin Rivera is a first year Master of Social Welfare student.
Jorge Sanchez Suarez is a first-generation and first-year graduate student in the Advancing Health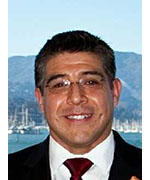 and Well-being across the Adult Lifespan concentration. Born and raised in Mexico City, he attended Law School at Universidad Nacional Autónoma de México for two years before his passion for social justice and serving vulnerable populations led him to work with non-governmental organizations. The first organization he worked for provided humanitarian aid during natural disasters in Central America and Cuba, and the second provided assistance and protection to street children and adolescents. After moving to San Francisco and learning English, he completed his B.A. in Philosophy and Religion at San Francisco State University.  He will attend the UC Berkeley MSW program to learn how to better assist people in vulnerable circumstances to access their external and internal resources and improve their lives. He is particularly interested in helping Latinx and Spanish speaking immigrants, survivors of abusive relationships and mind control in religious settings or domestic partnerships, and victims of sexual exploitation.  His field placement is with the UCSF Child and Adolescent Psychiatry division at Zuckerberg San Francisco General Hospital, a community outpatient behavioral health clinic, which predominantly serves families of Latin American origin. In his free time, he enjoys spending time with his family, playing guitar and piano, paddling, traveling, and riding his motorcycle.
Second Year Scholars
Arturo Alejandro Aguayo Villegas is a native of East Oakland. He is the eldest of three siblings and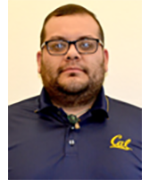 the son of Arturo Aguayo Gonzalez and Carolina Villegas Valdez, who are from Nochistlan de Mejia, Zacatecas, Mexico. Arturo graduated as an undergraduate from the University of California, Berkeley, with a major in Legal Studies and a minor in Education in 2012. He also attended the prestigious Universidad Nacional Autónoma de México as a visiting scholar during Mexico's Bicentennial. He has over 12 years of experience working in the education field, mentoring young men in urban schools and juvenile facilities, and as well as teaching at San Quentin State Prison. He previously worked with the Unity Council Latino Men and Boys program as an Academic and Career Mentor at his alma mater Skyline High School and as an Assistant Head Coach for the baseball team. He currently works as a Counselor for the Alameda County Assessment Center. Arturo is a second-year MSW student in Strengthening Children, Youth, and Families specialization and focusing his training in clinical mental health to incorporate with his indigenous-based healing practices. He is interested in establishing mentorship programs and transformational healing circles to work with young men and adults in schools, juvenile halls, and prisons. Arturo's interest include baseball, horseback riding, and world traveling.
Silvia Avila-Garcia is in the Strengthening Children, Youth and Families concentration. She obtained a B.A. degree in Public Health and a minor in Global Poverty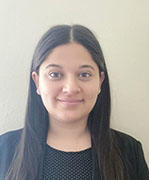 and Practice from UC Berkeley in 2016. Her prior experience includes working at a family resource center in San Francisco's Mission District for two years supporting newcomer immigrants navigate social services. In the first year of the MSW program, she interned with the OUSD Newcomer Wellness Initiative providing counseling services to Central American youth in a middle school. This year, her internship will take place at a high school in SFUSD. Motivated by her roots growing up in Arvin, California in the Central Valley, Silvia is determined to support the holistic wellbeing of Latinx immigrant families by providing culturally appropriate and accessible services. Her professional goal is to become a school social worker to help all students thrive in the public education system.
Alicia Gonzalez is a first-generation MSW graduate student from the San Gabriel Valley. She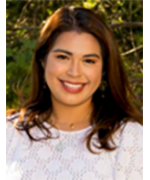 graduated from UC Riverside with a B.A. in Creative Writing and a minor in Education. Her passions include implementing prevention programs to empower Black and Brown youth to reach educational equality and address the mental health stigma that exists in the Latinx community. She served two years as a City Year Americorps where she led near peer-mentoring and tutoring programs for elementary students in the Little Rock School District. Afterward, she collaborated with local elementary school partners to facilitate Adult Education Bilingual programs such as GED classes, Beginners English, and financial literacy workshops for newcomer parents and families. Before becoming a Golden Bear, Alicia worked as a Behavioral Interventionist using Applied Behavioral Analysis (ABA) techniques to teach modified behaviors to young children with developmental disabilities such as Autism Spectrum Disorder. Upon earning her MSW degree, Alicia will work as a school social worker in an elementary school setting to improve mental wellness and equal educational access in the classroom. 
Alex Marin is a second year Master of Social Welfare student.
Daniela Medina 
is a second year MSW student in the Strengthening Organizations and Communities concentration (SOC) from East Oakland, California. She graduated from UC Berkeley with a BA in Social Welfare in 2019 and previously worked with justice involved youth and young adults in accessing support services and resources at Community & Youth Outreach. As a first-generation college student and daughter of Mexican immigrants, the SOC program is helping prepare her to develop, and evaluate programs in her community where she hopes to improve interventions and public systems serving Latinx immigrant families and communities of color. For her first year field placement, Daniela served as an intern at Alameda County Care Connect where she participated in a range of capacity building and user research projects. Her second and current MSW field placement is with Berkeley Underground Scholars, a program on campus that supports the needs of currently and formerly incarcerated students. She will focus on program development, implementation, policy practice and direct service with Latinx students. Aside from being an LCOE scholar, Daniela is a Young Professionals of Color Fellow with the National Institute for Criminal Justice Reform, a Perez Research Fellow at Bright Research Group and a Neighborhood Accountability Board Member in the city of Oakland.
Marylou Mendez was born and raised in Los Angeles. Sus padres vienen desde San Mateo de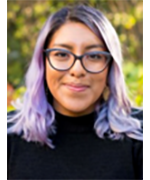 Cajonos, en Oaxaca, México, y han pasado ese orgullo de ser Oaxaqueña a Marylou. [Her parents are from San Mateo de Cajonos, in Oaxaca, Mexico. They have passed on their Oaxacan pride to Marylou]. She is passionate about delivering bicultural and bilingual mental health services to the Latinx community. Prior to UC Berkeley, she attended Humboldt State University, where she majored in psychology and minored in multicultural queer studies. Marylou is a recipient of the 2015 Health Careers and Opportunities Program (HCOP) Award, where she completed a summer research internship at Marquette University in Milwaukee, WI. Marylou has presented research on a variety of topics at two Western Psychological Association (WPA) Conferences; a qualitative study on attitudes towards affirmative action, and attitudes towards same-sex marriage. After graduating from Humboldt State University, Marylou spent 3 years working with autistic children and with children with other neurodevelopmental disorders. Marylou utilizes her background in Applied Behavioral Analysis (ABA) at her current placement at La Clinica de La Raza in Oakland, CA. When Marylou is not studying or at her internship, she loves going to concerts, walking her dog around Lake Merritt, and exploring new restaurants in the Oakland area.
Marlene Monge es estudiante de segundo año de la Maestría en Trabajo Social en la Universidad de California, Berkeley con una especialidad en fortalecimiento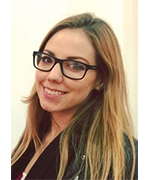 de niños, jóvenes y familias. Nació en Mexicali, México. Obtuvo una licenciatura en Comunicación de la Universidad de Chapman, así como una licenciatura en Psicología de la Universidad Iberoamericana en la Ciudad de México. Marlene está comprometida en brindar un servicio de salud mental bilingüe y bicultural. Durante el primer año de la maestría, hizo sus prácticas profesionales en Servicios del niño y adolescente en el Hospital General y Centro de Trauma Zuckerberg de San Francisco. Proporcionó terapia individual y familiar, predominantemente a clientes de origen latino. En este año, Marlene hará sus prácticas en Safe Passages donde realizará evaluaciones de salud mental, terapia individual y grupal, y manejo de casos con estudiantes Latinxs en Oakland, CA. Planea obtener una Credencial de Servicios de Personal para Alumnos en Trabajo Social (PPSC) y una Licencia en Trabajo Social Clínico (LCSW) para ofrecer servicios de salud mental a las comunidades Latinxs.
Lydieth Najera is a second-year graduate student at UC Berkeley's School of Social Welfare. She is in the Strengthening Organizations and Communities
(SOC) concentration. Lydieth earned her Bachelor of Arts in Psychology with a minor in Women's Studies from California State University, Long Beach. Prior to starting graduate school, she worked as a health educator to support youth and families in Orange County's schools and communities. Additionally, inspired by her mother's work in the reproductive health field, Lydieth also became an advocate for reproductive justice. Her support for reproductive justice led her to engage in policy advocacy and community organizing. As a result of her experience, Lydieth understands health disparities and the importance of creating access to essential services, particularly among Latinx communities. To address inequities within Latinx communities and communities of color, Lydieth plans to engage in multilevel practice to enhance service systems. For this school year, Lydieth is interning at Alameda County Center for Healthy Schools and Communities in a blended placement of direct and macro-level practice.
Victoria Romo is a second year MSW student in the Strengthening Communities and Organizations (SOC) concentration. She is a first-generation college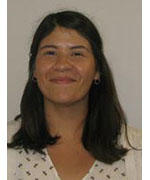 graduate and the daughter of Mexican immigrants. After graduating from UC Berkeley in 2013 with a B.A. in Sociology, Victoria worked as a community organizer in the Central Valley with Latinx youth and families. Prior to graduate school she worked with a research and evaluation firm on a series of federally funded evaluation projects. This year Victoria is in a hybrid internship placement at the Alameda County Center for Healthy Schools and Communities, serving in both a clinical case management and macro social work capacity.  She hopes to learn more about developing and implementing equitable and socially just programs.  In her free time Victoria enjoys spending time with family and friends, reading, and playing with her puppy Nacho. 
Angie Santiago is currently a second-year MSW student with a concentration in Strengthening Children, Youth, and Families (SCYF). She is a first-generation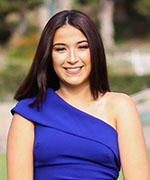 student from South Central Los Angeles and proudly represents Slauson. Everything Angie does is in honor of her parents, who immigrated from Jalisco and Sinaloa, Mexico. With her family's constant support, Angie attended Whittier College, where she majored in Social Work and minored in Public Health and Chinese. Angie's personal experiences propels her passion for promoting mental health among the Latinx community and other underserved youth. Who she is and will become has everything to do with her community's trauma, resilience, and cultural wealth. Angie's first field placement was at LifeLong Medical Care—Brookside San Pablo where she created a Spanish support group for womxn and provided individual therapy. Angie is now working towards obtaining her PPSC and will be interning at Aspire—Richmond Technology Academy during this upcoming school year.
Eddie Vasquez is a native of Vallejo, CA. He is the son of Mexican immigrants hailing from Guanajuato and Michoacán who did a wonderful job raising six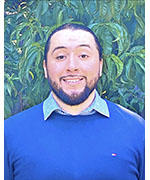 children to the best of their abilities. Eddie is a second year MSW student with a concentration in Strengthening Children, Youth and Families. His passion is advocating for and providing access to mental health services to underrepresented, disadvantaged and marginalized communities. As an undergraduate at UC Santa Barbara, he volunteered as a mentor and as an advocate for incarcerated youth, predominantly Latinx, to support them academically and emotionally. He also worked as a youth counselor at a residential treatment facility for adolescent  youth that have a history of complex trauma. For his second-year internship, he will be placed with Napa County's Mental Health Division, where the majority of the population he will be serving identify as Latinx children and adolescents. Upon graduating he plans to be a school social worker, to improve mental wellness and to be culturally responsive in the educational setting for Latinx students and families. Aside from his studies, Eddie loves to fish, hike, spend time with his family, eat (all foods), watch sports and work out at Guardian Boxing/MMA gym located in Oakland, CA.