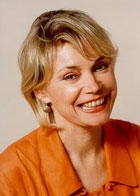 Professor of the Graduate School and Berkeley Social Welfare Professor Emerita Mary Ann Mason served as the first woman dean of the UC Berkeley Graduate Division from 2000 to 2007, with responsibility for nearly 10,000 students in more than 100 graduate programs.
During her tenure, she championed diversity in the graduate student population, promoted equity for student parents and pioneered measures to enhance the career-life balance for all faculty and graduate students. Her research findings and advocacy have been central to ground-breaking policy initiatives, including the 10-campus UC Faculty Family Friendly Edge and the nationwide "Nine Presidents" summit on gender equity at major research universities.
Her recent research has focused on the leaky pipeline for women in science, as explored in "Staying Competitive: Patching America's Leaky Pipeline in the Sciences." Her article, "Title IX and Pregnancy Discrimination in Higher Ed," appeared in the NYU Journal of Law and Social Change in April 2014. It has become the basis of a new California Law which gives gives all graduate students, both mothers and fathers, long childbirth leaves and greater protection.
Mason's most recent book is Babies of Technology: Assisted  Reproduction and the Rights of the Child (Yale 2017), with Tom Ekman.
Other books include Do Babies Matter: Gender and Family in the Ivory Tower (Rutgers 2013), with Nick Wolfinger and Marc Goulden, which has garnered national attention, and Mothers on the Fast Track: How a New Generation Can Balance Family and Careers (Oxford, 2007), co-authored with her daughter Eve Mason Ekman.
Email:  mamason@berkeley.edu